F.A.Q.
Where does this store ship from?
All of our orders ship from within the UK.
Our standard postal service is via Royal Mail. Due to the nature of our items being handcrafted we have aim to ship your order within 7 days, however most of our orders leave us within 3-5 days or less. For custom orders you will be given an estimate on enquiry.
All packages are delivered by Royal Mail Standard Service, which should take between 2-5 days after despatch to arrive with you. However, if you require your goodies in a shorter time period please see the additional signed for and fast tracked services we offer under 'misc.' Please also let us know if you require your order for a special event so we can do our best to fast track your order.
What is this store's return and exchange policy?
We hope you absolutely love everything you order, but if you not you are more than welcome to get in contact with us regarding a replacement or refund. Contact us @Prairie_Charms on twitter or e-mail us: hello@prairiecharms.co.uk.
Please note that it is not recommended that items under both the 'Jewellery' or 'Tresses' category be subject to wet conditions as this may cause unintentional damage that we cannot be held responsible for.
Do you accept orders placed outside of the US/UK?
We sure do! We offer both Standard and Fast Tracked Signed for delivery options. The latter generally being faster and gives you the option to track your parcel from leaving us to meeting you. If you choose to go for this option please purchase this from the 'Misc' section of the main website. We will issue you with a tracking code shortly after your order has been placed, along with the tracking service website.
Most of our parcels do not incur customs or tax charges but we cannot guarantee this. Please take this into consideration when ordering.
We can also not be held accountable for delays through customs. This is very much out of our control. Delivery aim via this service is 5 days, however, depending on your country this can often take up to 4 weeks. From past experience, most packages arrive within a 2 week period.
How long will it take to receive my order?
Once shipped most domestic orders take between 2-5 business days, sometimes it can take less time, but most definitely not any longer if you live within the UK. Business days exclude weekends, bank holidays and festive holidays.
International shipping delivery times may vary. Often is the case a package can take up to 4 weeks to arrive, but from past experience most of our packages arrive within 2 weeks.
Who do you ship with?
Usually all of our packages will ship with Royal Mail, on both a domestic and international basis. Although we do have the ability to use express courier shipping companies if it is necessary for you to receive your package sooner.
Depending on the size of the order it may also be more beneficial to deliver with a courier. If you require this service please use the Contact section of the website or e-mail us: hello@prairiecharms.co.uk so we can arrange this service for you.
Why are your prices in dollars if you are based in the UK?
Unfortunately the storenvy platform we use currently is only able to accommodate the dollar currency, but eventually we will be able to use the GBP currency. In the meantime please use the current up to date conversion tool below to help you out.
This makes no difference to how you will pay, all our orders will be processed through PayPal and they will do all the maths and convert to your own countries currency no matter where you live. No additional charge will be incurred for this.
You can work out the current up to date conversions over at: http://www.xe.com/ but generally the rate is usually £1 to $1.50 so your actually getting more for your money! An estimated conversion in GBP will be included in all product descriptions.
---
About Us
Welcome to Prairie Charms!
We are a completley handmade accessories boutique specialising in all things girly, floral, quirky and whimsical.
We have an eccletic range, so keep popping back in with us as new and unique products will be constantly being added.
10% of all profit proceeds will also be donated to the Great Ormond Street Children's Hospital Charity and the, 'Kiss it Better Campaign,' which provides funding to pioneering, world-class treatment for complex medical conditions including paedatric cancers.
Please check out our F.A.Q section to see answers to commonly asked questions. If you don't see your answer feel free to drop us an email at hello@prairiecharms.co.uk and we will strive to get back to you within the next working day.
To find out more please visit our
blog
for updates, features, discount codes, giveaways, collaborations and more.
---
Wholesale and Stockists
If you are a interested in stocking a range of our handmade products for your retail shop, boutique or online store, wholesale purchasing is available! If you are interested please contact us hello@prairiecharms.co.uk
---
Custom Order
If you haven't found exactly what you were looking for please do not hesitate to contact us as we offer a completley customizable service on pretty much all of our products shown. Whether you want something adding, replacing, or taking away we can accomodate this. If you want to start from scratch or have an idea you just can't seem to find anywhere else please get in touch.
If you would like to see unique pieces we have designed you can visit on bespoke section from the link on the homepage. This will take you to any recent designs we have made. Should you want to purchase something similiar just add this to your cart.
You can also fully customize your own headband or bow by selecting individual pieces from this bespoke category.
Drop us an e-mail at hello@prairiecharms.co.uk and we can discuss with you your preferences and give you a affordable price quote if you can't find what you are looking for or want to let us know any specifics for the design.
---
Project Blogger 2.0 Winter Edition!
Hello Bloggersphere!
Thank you for stopping by! If you are a blogger or vlogger alike we hope the following will be of interest.
After such success with our Project Blogger collaborations over the past few years we are upgrading to Project Blogger 2.0 Winter Edition for our better late than never Winter launch with a whole new range of quirky, feminine and ultra-chic goodies. Currently this this is only available on an invitation basis and to previous collaborators, but if you are a blogger big or small (we don't mind!) wanting to take part, please e-mail us with your interest as we believe this experience is able to provide a very different platform in which your blog can gain awareness and viewership as we both grow together.
How does this work?
Each blogger who is accepted into our Project Blogger 2.0 Winter Edition will receive an exclusive 50% discount on our entire range (allowing us to still donate a minimum to the charities whom we support in return every year). With this 'lifetime' discount you pick out as many or as few items as you have your eyes set on. They could be a personal gift to yourself (heck you deserve it!) or a special occasion present for somebody else. Once you receive your goodies (luxuriously wrapped in loveliness) we would love you to write a blog post or even film a mini haul or DIY video including the products you have received. This will act as your entry into Project Blogger. There is absolutely no obligation for you to do this, however, you are more than welcome to just enjoy your 50%. We are purely reaching out as many bloggers have expressed their interest in collaborating and so far to date this has been a unique platform for us to do so on and be in with the chance of winning some fantastic prizes. Your blog post or video can take any direction you like; whether it take a traditional review format, OOTD, nail art tutorial, room decoration ideas, drink recipes. The list is endless, but in our eyes the more creative, the better! As an example an idea at Prairie Charms HQ which you are more than welcome to use as inspiration is a decorated photo frame or notice-board using washi-tape.
Afterwards, send us the link to your blog post or YouTube video, either via twitter @Prairie_Charms or send us an e-mail hello@prairiecharms.co.uk. As above this link will act as your entry into having the opportunity to collaborate. Some of these links will be featured on our Twitter, Facebook, Instagram or Blog and after the New Year we will be picking a number of the best entries to win our ultimate collaboration prizes.
What will I win if I am picked as a collaborator?
Winners will be based on the creativity, style and personality involved in the entries themselves and will NOT reflect the audience size of your blog/vlog community.
If your entry is picked as one of our favourites (the more creative the better!) you will have the opportunity to create your very own hair or jewellery piece which will feature in our shop (As far as the design collaboration process goes we will try and offer as much freedom as possible to let your creativity run wild, we appreciate hand-drawn sketches at this point to get a real feel for the look you are trying to create), alongside an entire feature about YOU; including a personal description of your designed piece, your blog link and any social media links you'd like us to add. You will also receive a goodie bag to the value of £50, a personalized discount code for friends, family and your blog audience, alongside a full feature product advertisement on our blog, including twitter and facebook shout-outs. This will allow members of our site to also have a paroose at all the beautiful blogs out there and help you gain avid followers!
Everyone who takes part will also receive an exclusive Project Blogger discount code which is accessible for up to 1 year as well as featuring over on our blog under our Sponsors tab alongside all your blog and social media information. You will receive this via Twitter or E-mail as soon as you have submitted your entry.
A percentage of all of the proceeds of the blogger designs will also be donated to the chosen charities we select this coming year which in the past has been GOSH Charity for Children. We would love to increase this percentage, so the more bloggers that we can get involved the more we can do to help!
Do you have any examples of previous collaborations?
Here are our most recent collaborations with bloggers from last Summer/Winter. We will be releasing the remaining collaborations over the coming weeks!
Charlotte from Mushaville:
Glitter Rose Garland
Frankie from CrazyBlondeGal:
Plaited Beaded Wire Bracelet
Cara from Glacial Glow:
Baby BlueFloral Garland
How do I express my interest?
Most likely you will have been directed here from a personal invitation via e-mail. This year we are only hand selecting a limited number of bloggers due to high demand in previous years. As such please be aware we will be running on a 'first come, first serve' basis. If you have received an e-mail, please follow the instructions you have received which will include replying to the e-mail with the following:
1) The items you would like to reserve
2) Your linked PayPal e-mail address so we can send you an invoice
(Please be aware prices listed on our website are currently in US dollars as our host only supports this currency at the current time. Conversions are noted in the description of each product to GBP and our PayPal invoice will be automatically converted to your preferred currency).
3) Whether your order is a gift or for yourself
If you have come across this by accident, please e-mail us to express your interest and we will get back you as soon as we possibly can and if you have any questions whatsoever please don't hesitate to drop us a tweet or e-mail us with your queries!
We hope you see the potential in this idea. We will definitely be giving more exciting opportunities to our blogger supporters in the future so we would love to hear from you if you would like to take part!
Best Wishes,
Prairie Charms
---------------------------------------------------------------------------------------------------------------------------------------------------------------------
---
Press

24/07/2013 - Featured at the #VintSetFest Blogger Event @CustardFactory Birmingham

Photographs of event taken by Charles Davis
@ProPhotography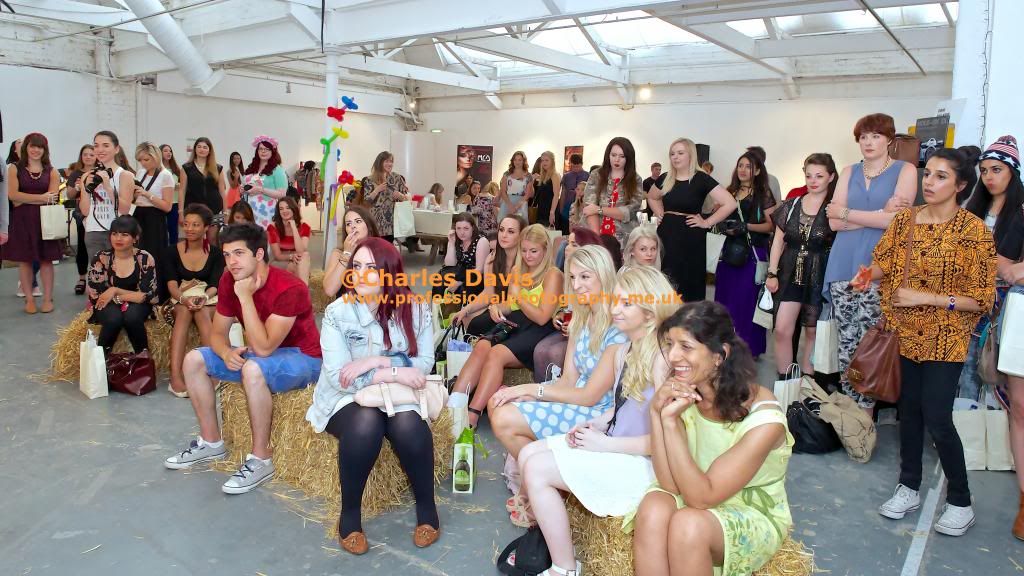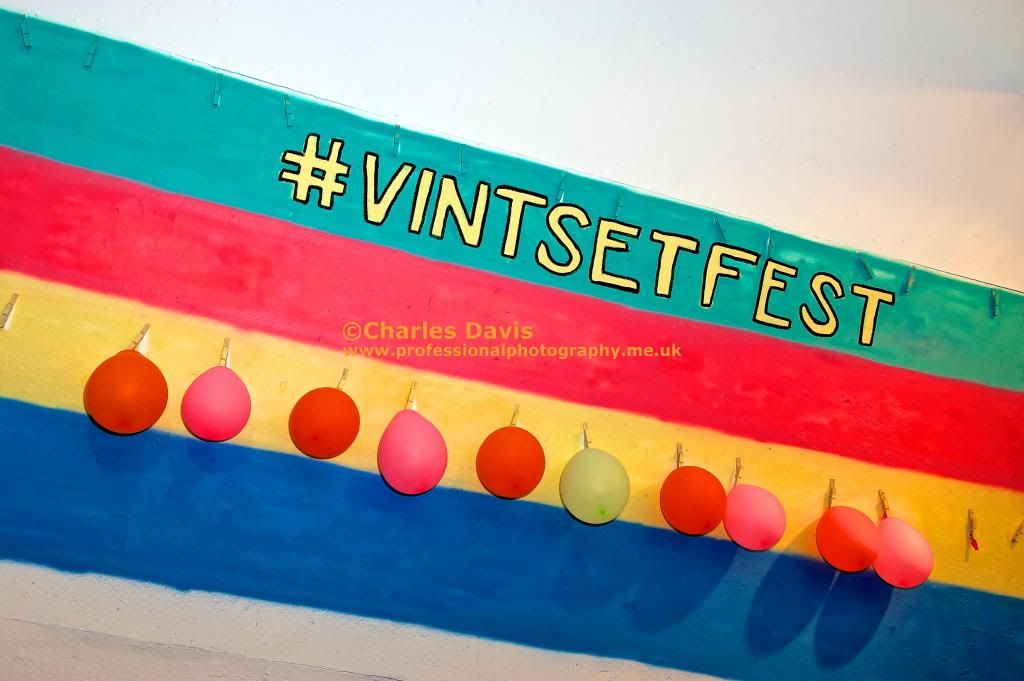 ---
---
---
Newsletter
Coming soon!